Learn more about Mae Kent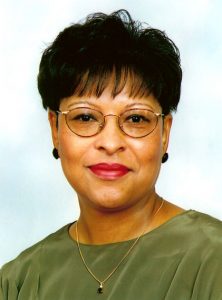 Mae Kent is the Founder of Phoenix Counseling and Trauma Treatment Center. She is a New Jersey State Licensed Clinical Social Worker and earned a Masters degree in Social Work from Rutgers University – Camden.  She also holds a Bachelors degree in Social Science and History from Thomas Edison State College in Trenton, New Jersey and graduated with an Associates in Arts from Cumberland County College. Her passion is helping those who are struggling with the effects of trauma. This passion was the impetus that compelled her to establish a mental health practice that specializes in the treatment of adults, age 18 and over, who have suffered some kind of trauma:  physical, psychological/emotional. 
Mae has been providing therapy and counseling to people for over 29 years and has extensive experience working with survivors of trauma.  She has worked with parents who've lost a child to suicide; provided counseling to women who've had a single or multiple miscarriages. She has worked with victims of domestic violence and incest, provided crisis counseling to sexual assault victims, and facilitated groups for male incest survivors.
Her years of experience has taught Mae a lot about how to help people heal from trauma . She has learned how to use evidence based approaches such as EMDR and Dialectical Behavioral Therapy to help her clients.  Both modalities have proven to be very effective for the treatment of trauma and such issues as PTSD, Complex PTSD, panic disorder, and anxiety. These techniques can help you process your experience, get to the root of your symptoms, and start the healing process.
Mae's approach as a therapist is to be a good listener and facilitator and to accompany each client as they go through the healing process.  She is an advocate, an encourager and the kind of supportive ally you want with you when the going gets tough.
A Brief Note from Mae
"People who have been through trauma need to let out their pain at their own pace.  They don't need to be rushed, judged, or pitied. They need to be supported and listened to in a safe, nurturing, caring environment.  People can heal. I've witnessed it.  And I've been blessed to be a part of many healing journeys.  It is an honor and privilege to accompany people who have been hurt on the road to healing from the pain and oftentimes overwhelming effects of trauma.
If you have had, or are going through a traumatic experience, help is available. Call Phoenix Counseling & Trauma Treatment Center today at (856) 213-5584.